I recently (read: last year) discovered the magical world of novellas, and I completely fell in love with it. Novellas can add so much to a certain book series, make you change your mind completely about a character because you get to read something from their POV and they allow you to spend even more time in your favourite bookish worlds. What's not to love?
I think novellas aren't talked about enough, so I decided to do a whole blogpost dedicated to them. And what better way to do that than to talk about my favourite novellas?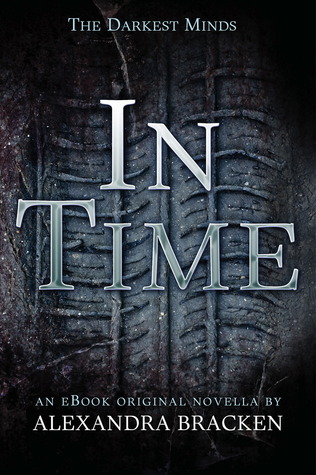 In Time and Sparks Rise by Alexandra Bracken
Alexandra Bracken is by far my favourite novella-author, if that's even a thing. She's a genius! These two novellas are part of the The Darkest Minds trilogy, but they aren't about the main characters or the main events in that series. In Time follows a guy named Gabe who, in order to survive, has to become a skiptracer and Sparks Rise is about Sam, the old best friend of the main character Ruby, who is still in Thurmond where she suddenly runs into her childhood best friend Lucas. In Time sheds a whole new perspective on the bad guys in the TDM world, and Sparks Rise makes you see what the Reds are really like. These novellas changed the whole series for me, and made it so much better. In my opinion, that's exactly what novellas should do.
Also, both of these novellas are around 100 pages, and I was bawling at the end of both of them. How can someone make me feel so much for a character in just 100 pages? How?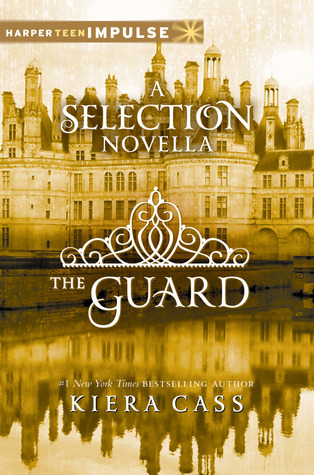 The Prince and The Guard by Kiera Cass
The Selection series had a whole bunch of novellas from which these two are definitely my favourite. The Prince was written from Maxon's POV, and that's probably why I loved it so much. I'm a sucker for Maxon, and I'd probably love anything written from his POV, but this novella really gave him more of a personality and made me understand his actions more. And why did I love The Guard? Well, let me just copy and paste my tiny review from Goodreads:
"While reading the Selection series America frustrated me a lot. I caught myself thinking 'ohmygod just pick a guy' a lot, because, well, the obvious choice was Maxon, right? Because this novella was from Aspen's pov, I began to see him more than just 'America's distraction from Maxon'. I saw how sweet, brave and funny he is. How he keeps fighting for his love, and how he never gives up on America. And, wow, he is hot. I understand America now, because if 2 guys like that were fighting over me, I wouldn't be able to choose either."
The Queen's Army, Carswell's Guide to Being Lucky and the Princess and the Guard by Marissa Meyer
With The Lunar Chronicles being one of my favourite series, and it having around a thousand novellas, there are bound to be some I really really love. The Queen's Army I loved, because it made me like and understand a character whom I first found utterly unlikeable and annoying. Carswell's Guide to Being Lucky I loved because, well, it was about Thorne, whom I love, and because it gave me a bit more insight as to who he really is, because I often felt like he wasn't showing his 'true self' in the TLC books. The Princess and the Guard I loved, because Jacin and Winter were the CUTEST. Their relationship is so strong, and I loved seeing how their relationship came to be and how it developed. Through this novella, they became my ultimate OTP.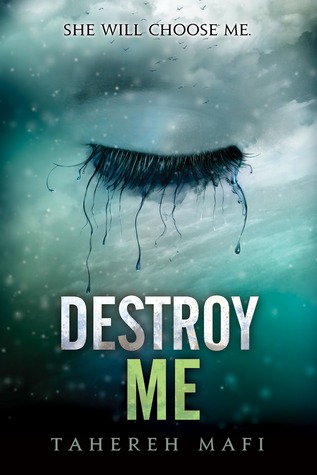 Destroy Me by Tahereh Mafi
When I read Shatter Me, the first book in the Shatter Me trilogy, I hated Warner. I thought he was creepy, and maybe even a bit psychotic. The way he seemed to be completely obsessed with Juliette really creeped me out a little. Destroy Me, however, painted him in a whole other light. We got to see why he did certain things, and you even begin to understand him a little. I won't say that I loved Warner after reading this one, but I did begin to like him. 

So, tell me, what is your favourite novella?