IT'S CHRISTMAS! Christmas is my favorite time of year, I love the lights, the music, the food, the coziness, etc. I think I might love everything about it. You can imagine how happy I was when Holly @ Nut Free Nerd tagged me in The Jingle Bell tag, which is created by Richard @ The Humpo Show.
"All I Want For Christmas Is You…" | What book do you want to see under the Christmas Tree?
As I mentioned in last week's TTT, we don't celebrate Christmas with presents. I did participate in 2 secret santa gift exchanges, but I think the postman might hate me because nothing has arrived 😦
However, if I celebrated Christmas with presents I'd love to get The Encyclopedia of Early Earth by Isabel Greenberg! I've recently read The One Hundred Nights of Hero, the companion novel to this one, and I absolutely adored it, so I would love to pick this one up too! The cover also looks very winter-y to me, so it'd be a perfect Christmas present (: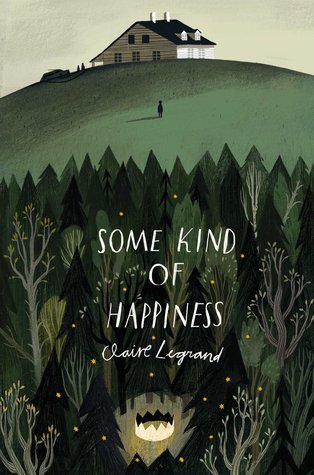 "Simply Having A Wonderful Christmas Time…" | What book that you have read this year have you enjoyed the most?
This is such a hard question! I have read so many amazing books in 2016 and I'm unable to
pick just 1, so I decided to copy Holly and pick 3 books instead (which was hard enough in itself): Ink and Bone by Rachel Caine, Some Kind of Happiness by Claire Legrand, and The Sun Is Also a Star by Nicola Yoon.
Elf | What
book unleashes your inner child?
I'm going to cheat a little here again and pick 2 books, a Dutch one, because I grew up reading a lot of Dutch books from the library, and an 'international' one, so you guys might recognize it. The Dutch book I'm going with is Dolfje Weerwolfje by Paul van Loon. This is a whole series of books which is about a kid turning into a werewolf and I used to LOVE
them!
The international one is Arthur and the Minimoys by Luc Besson. This was the first book series I was actually obsessed with. I remember finishing the first book and going to the library the same day to pick up the other books in the series.
"It's Beginning to look a lot like Christmas…" | Which book has the most festive look
to it?
I only own 1 festive book, and that's Let it Snow by Lauren Myracle, John Green, Maureen
Johnson. I loved reading it last year, and I vowed to read more festive books this year, but then #DiversityDecBingo came along and I kind of forgot all about it.
The Grinch | Your favourite villain…
Hmm… Even though I really love all the villains from Rick Riordan's books, I have to go with Levana from The Lunar Chronicles. She's just such a good villain, and I loved to hate her! Just talking about her makes me want to reread the books.
The Holiday | Name your favourite TWO couples…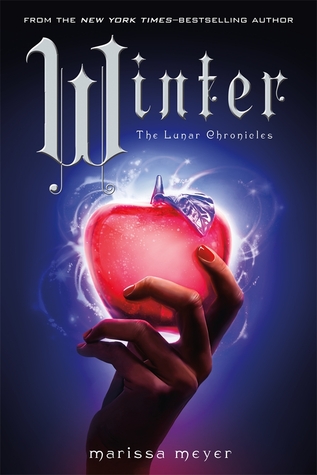 This might be a very unpopular opinion, but I don't love romance in books. Sure, I like reading a cute contemporary from time to time, but I never get really invested in the romance. Maybe it's incredibly pessimistic, but I always think 'sure, they've survived 2
weeks as a couple in this book, but what about after that?'.
Maybe this is exactly why Winter and Jacin from The Lunar Chronicles are my all time favorite couple. They've known each other and been best friends since they were babies, fell in love, gone through so much together, etc. They're one of the only couples I just know are going to last forever ❤
What book would you like to give as a present to your followers?
I'm kind of going back to my answer for question 1 for this answer, because I'd love to give everyone a copy of The One Hundred Nights of Hero by Isabel Greenberg! It's not the kind of book a lot of people would pick up on their own, but I'm convinced 99% of you would adore this book. Plus, just look at that cover! Wouldn't something that looks like that make the perfect Christmas present?
So, that were my answers. I'm not going to tag anyone, because I think the time to do Christmas-sy tags might be over, but if you want to do this tag, please do!
I hope you guys will have a wonderful Christmas, filled with love. If you don't celebrate it, I hope you'll have an incredible day. Happy holidays ❤