Hi everyone! I've recently made a 2018 releases shelf on Goodreads, and I noticed that there are an incredibly large amount of books coming out that I'm super excited about, so I thought I'd share five of these with you all today!
Ivy Aberdeen's Letter to the World by Ashley Herring Blake
In the wake of a destructive tornado, one girl develops feelings for another in this stunning, tender novel about emerging identity, perfect for fans of The Thing About Jellyfish.

When a tornado rips through town, twelve-year-old Ivy Aberdeen's house is destroyed and her family of five is displaced. Ivy feels invisible and ignored in the aftermath of the storm–and what's worse, her notebook filled with secret drawings of girls holding hands has gone missing.

Mysteriously, Ivy's drawings begin to reappear in her locker with notes from someone telling her to open up about her identity. Ivy thinks–and hopes–that this someone might be her classmate, another girl for whom Ivy has begun to develop a crush. Will Ivy find the strength and courage to follow her true feelings?

Ivy Aberdeen's Letter to the World exquisitely enriches the rare category of female middle-grade characters who like girls–and children's literature at large.
The Serpent's Secret by Sayantani Dasgupta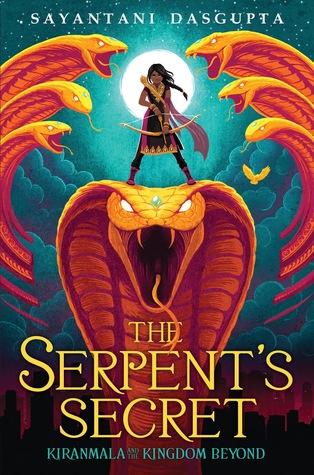 MEET KIRANMALA: INTERDIMENSIONAL DEMONSLAYER

(But she doesn't know it yet.)

On the morning of her twelfth birthday, Kiranmala is just a regular sixth grader living in Parsippany, New Jersey… until her parents mysteriously vanish later that day and a rakkhosh demon slams through her kitchen, determined to eat her alive. Turns out there might be some truth to her parents' fantastical stories—like how Kiranmala is a real Indian princess—and a wealth of secrets about her origin they've kept hidden.

To complicate matters, two crushworthy Indian princes ring her doorbell, insisting they're here to rescue her. Suddenly, Kiran is swept into another dimension full of magic, winged horses, moving maps, and annoying, talking birds. There she must solve riddles and slay demons all while avoiding the Serpent King of the underworld (who may or may not want to kill her) and the rakkhosh queen (who definitely does) in order to find her parents and basically save New Jersey, her entire world, and everything beyond it…
Chaotic Good by Whitney Gardner
Cosplay, comic shops, and college applications collide in this illustrated novel, perfect for fans of Adam Silvera and Noelle Steveson!

Cameron's cosplay–dressing like a fictional character–is finally starting to earn her attention–attention she hopes to use to get into the CalTech costume department for college. But when she wins a major competition, she inadvertently sets off a firestorm of angry comments from male fans.

When Cameron's family moves the summer before her senior year, she hopes to complete her costume portfolio in peace and quiet away from the abuse. Unfortunately, the only comic shop in town–her main destination for character reference–is staffed by a dudebro owner who challenges every woman who comes into the shop.

At her twin brother's suggestion, Cameron borrows a set of his clothes and uses her costuming expertise to waltz into the shop as Boy Cameron, where she's shocked at how easily she's accepted into the nerd inner sanctum. Soon, Cameron finds herself drafted into a D&D campaign alongside the jerky shop-owner Brody, friendly (almost flirtatiously so) clerk Wyatt, handsome Lincoln, and her bro Cooper, dragged along for good measure.

But as her "secret identity" gets more and more entrenched, Cameron's portfolio falls by the wayside–and her feelings for Lincoln threaten to make a complicated situation even more precarious.
Final Draft by Riley Redgate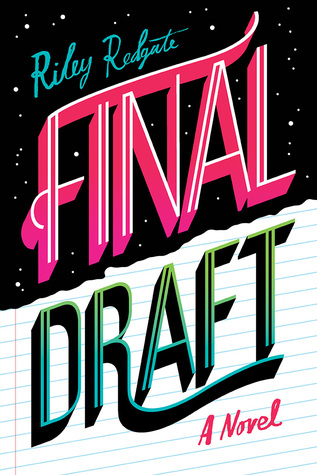 The only sort of risk 18-year-old Laila Piedra enjoys is the peril she writes for the characters in her stories: epic sci-fi worlds full of quests, forbidden love, and robots. Her creative writing teacher has always told her she has a special talent. But three months before her graduation, he's suddenly replaced—by Nadiya Nazarenko, a Pulitzer Prize–winning novelist who is sadistically critical and perpetually unimpressed.

At first, Nazarenko's eccentric assignments seem absurd. But before long, Laila grows obsessed with gaining the woman's approval. Soon Laila is hiking through the Catskills during a thunderstorm in March and discovering the psychedelic highs and perilous lows of nightlife, temporary flings, and instability. Dr. Nazarenko has led Laila to believe that she must choose between perfection and sanity—but rejecting her all-powerful mentor may be the only way for Laila to thrive.
Hurricane Child by Kheryn Callender
Prepare to be swept up by this exquisite novel that reminds us that grief and love can open the world in mystical ways.

Twelve-year-old Caroline is a Hurricane Child, born on Water Island during a storm. Coming into this world during a hurricane is unlucky, and Caroline has had her share of bad luck already. She's hated by everyone in her small school, she can see things that no one else can see, and — worst of all — her mother left home one day and never came back. With no friends and days filled with heartache, Caroline is determined to find her mother. When a new student, Kalinda, arrives, Caroline's luck begins to turn around. Kalinda, a solemn girl from Barbados with a special smile for everyone, seems to see the things Caroline sees, too. Joined by their common gift, Kalinda agrees to help Caroline look for her mother, starting with a mysterious lady dressed in black. Soon, they discover the healing power of a close friendship between girls. Debut author Kheryn Callender presents a cadenced work of magical realism.
This is, of course, only a very small selection of 2018 releases that I'm looking forward to, so I'm sure I'll make another blogpost sharing more books soon!
What 2018 release are you most excited about?