Hi! Since the leaves are officially falling off of the trees and the temperatures keep dropping, I've been thinking more and more about the year ending, and most specifically, what I still want to accomplish before the year ends. For me, this also meant making a list of the books that I really want to finish before the end of the year. Of course this list was incredibly long, too long to share here, I decided to share the one's on the list I absolutely have to finish or I'll be super disappointed in myself. And luckily, that list isn't too long!
I've also decided to not share an explanation as to why I want to read every title, because that'd mean that I'd be repeating myself a lot. I'm just incredibly excited about all of these titles, and I don't want to wait more than 3 months to get to them.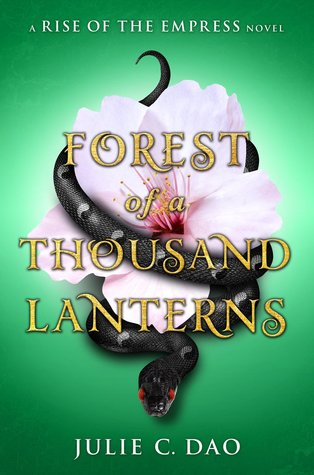 Forest of a Thousand Lanterns by Julie C. Dao
An East Asian fantasy reimagining of The Evil Queen legend about one peasant girl's quest to become Empress–and the darkness she must unleash to achieve her destiny.

Eighteen-year-old Xifeng is beautiful. The stars say she is destined for greatness, that she is meant to be Empress of Feng Lu. But only if she embraces the darkness within her. Growing up as a peasant in a forgotten village on the edge of the map, Xifeng longs to fulfill the destiny promised to her by her cruel aunt, the witch Guma, who has read the cards and seen glimmers of Xifeng's majestic future. But is the price of the throne too high?

Because in order to achieve greatness, she must spurn the young man who loves her and exploit the callous magic that runs through her veins–sorcery fueled by eating the hearts of the recently killed. For the god who has sent her on this journey will not be satisfied until his power is absolute.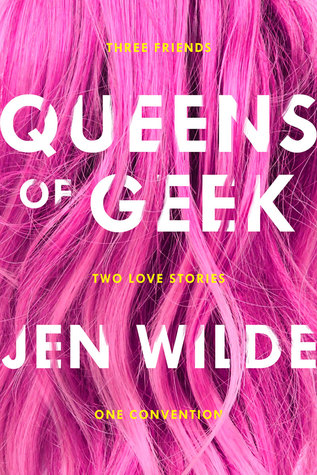 Queens of Geek by Jen Wilde
When BFFs Charlie, Taylor and Jamie go to SupaCon, they know it's going to be a blast. What they don't expect is for it to change their lives forever.

Charlie likes to stand out. SupaCon is her chance to show fans she's over her public breakup with co-star, Reese Ryan. When Alyssa Huntington arrives as a surprise guest, it seems Charlie's long-time crush on her isn't as one-sided as she thought.

While Charlie dodges questions about her personal life, Taylor starts asking questions about her own.

Taylor likes to blend in. Her brain is wired differently, making her fear change. And there's one thing in her life she knows will never change: her friendship with Jamie—no matter how much she may secretly want it to. But when she hears about the Queen Firestone SupaFan Contest, she starts to rethink her rules on playing it safe.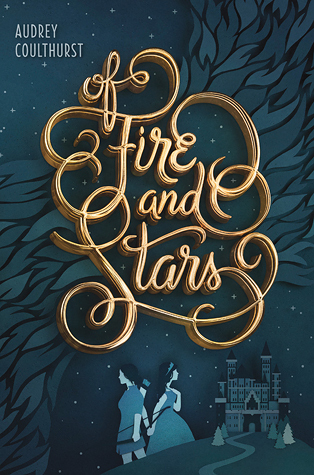 Of Fire and Stars by Audrey Coulthurst
Betrothed since childhood to the prince of Mynaria, Princess Dennaleia has always known what her future holds. Her marriage will seal the alliance between Mynaria and her homeland, protecting her people from other hostile lands. But Denna has a secret. She possesses an Affinity for fire—a dangerous gift for the future queen of a kingdom where magic is forbidden.

Now, Denna must learn the ways of her new home while trying to hide her growing magic. To make matters worse, she must learn to ride Mynaria's formidable warhorses—and her teacher is the person who intimidates her most, the prickly and unconventional Princess Amaranthine—called Mare—the sister of her betrothed.

When a shocking assassination leaves the kingdom reeling, Mare and Denna reluctantly join forces to search for the culprit. As the two become closer, Mare is surprised by Denna's intelligence and bravery, while Denna is drawn to Mare's independent streak. And soon their friendship is threatening to blossom into something more.

But with dangerous conflict brewing that makes the alliance more important than ever, acting on their feelings could be deadly. Forced to choose between their duty and their hearts, Mare and Denna must find a way to save their kingdoms—and each other.
The Speaker by Traci Chee
Having barely escaped the clutches of the Guard, Sefia and Archer are back on the run, slipping into the safety of the forest to tend to their wounds and plan their next move. Haunted by painful memories, Archer struggles to overcome the trauma of his past with the impressors, whose cruelty plagues him whenever he closes his eyes. But when Sefia and Archer happen upon a crew of impressors in the wilderness, Archer finally finds a way to combat his nightmares: by hunting impressors and freeing the boys they hold captive.

With Sefia's help, Archer travels across the kingdom of Deliene rescuing boys while she continues to investigate the mysterious Book and secrets it contains. But the more battles they fight, the more fights Archer craves, until his thirst for violence threatens to transform him from the gentle boy Sefia knows to a grim warrior with a cruel destiny. As Sefia begins to unravel the threads that connect Archer's fate to her parents' betrayal of the Guard so long ago, she and Archer must figure out a way to subvert the Guard's plans before they are ensnared in a war that will pit kingdom against kingdom, leaving their future and the safety of the entire world hanging in the balance.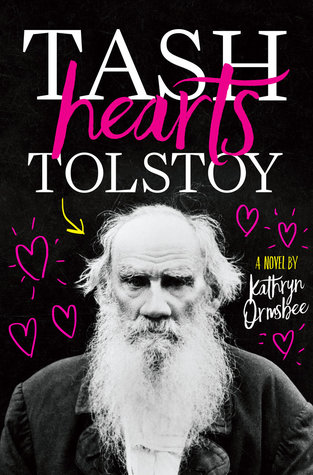 Tash Hearts Tolstoy by Kathryn Ormsbee
After a shout-out from one of the Internet's superstar vloggers, Natasha "Tash" Zelenka finds herself and her obscure, amateur web series, Unhappy Families, thrust into the limelight: She's gone viral.

Her show is a modern adaptation of Anna Karenina—written by Tash's literary love Count Lev Nikolayevich "Leo" Tolstoy. Tash is a fan of the forty thousand new subscribers, their gushing tweets, and flashy Tumblr GIFs. Not so much the pressure to deliver the best web series ever.

And when Unhappy Families is nominated for a Golden Tuba award, Tash's cyber-flirtation with Thom Causer, a fellow award nominee, suddenly has the potential to become something IRL—if she can figure out how to tell said crush that she's romantic asexual.

Tash wants to enjoy her newfound fame, but will she lose her friends in her rise to the top? What would Tolstoy do?
Not Your Sidekick by CB Lee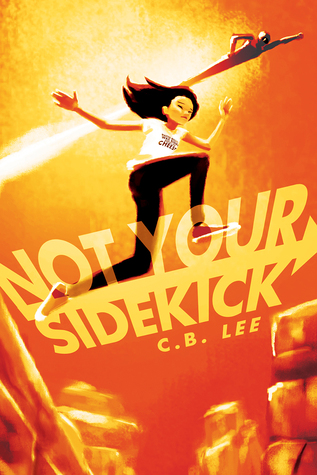 Welcome to Andover… where superpowers are common, but internships are complicated. Just ask high school nobody, Jessica Tran. Despite her heroic lineage, Jess is resigned to a life without superpowers and is merely looking to beef-up her college applications when she stumbles upon the perfect (paid!) internship—only it turns out to be for the town's most heinous supervillain. On the upside, she gets to work with her longtime secret crush, Abby, who Jess thinks may have a secret of her own. Then there's the budding attraction to her fellow intern, the mysterious "M," who never seems to be in the same place as Abby. But what starts as a fun way to spite her superhero parents takes a sudden and dangerous turn when she uncovers a plot larger than heroes and villains altogether.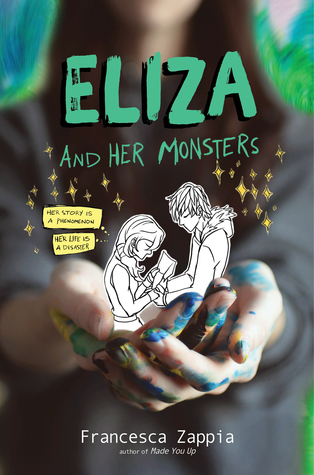 Eliza and Her Monsters by Francesca Zappia
Her story is a phenomenon. Her life is a disaster.

In the real world, Eliza Mirk is shy, weird, and friendless. Online, she's LadyConstellation, the anonymous creator of the wildly popular webcomic Monstrous Sea. Eliza can't imagine enjoying the real world as much as she loves the online one, and she has no desire to try.

Then Wallace Warland, Monstrous Sea's biggest fanfiction writer, transfers to her school. Wallace thinks Eliza is just another fan, and as he draws her out of her shell, she begins to wonder if a life offline might be worthwhile.

But when Eliza's secret is accidentally shared with the world, everything she's built—her story, her relationship with Wallace, and even her sanity—begins to fall apart.
Dear Martin by Nic Stone
Raw, captivating, and undeniably real, Nic Stone joins industry giants Jason Reynolds and Walter Dean Myers as she boldly tackles American race relations in this stunning debut.

Justyce McAllister is top of his class and set for the Ivy League—but none of that matters to the police officer who just put him in handcuffs. And despite leaving his rough neighborhood behind, he can't escape the scorn of his former peers or the ridicule of his new classmates.

Justyce looks to the teachings of Dr. Martin Luther King Jr. for answers. But do they hold up anymore? He starts a journal to Dr. King to find out.

Then comes the day Justyce goes driving with his best friend, Manny, windows rolled down, music turned up—way up, sparking the fury of a white off-duty cop beside them. Words fly. Shots are fired. Justyce and Manny are caught in the crosshairs. In the media fallout, it's Justyce who is under attack.
So, what are your thoughts? Have you also started to make a list like this, or am I doing this way too early, like usual? And what books do you want to read before the end of the year?