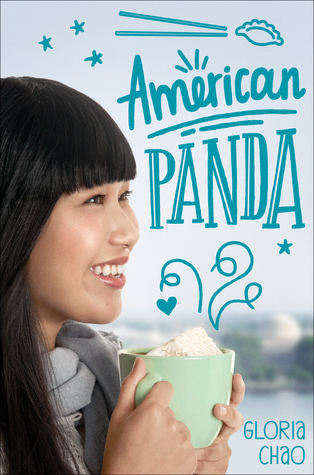 Title: American Panda
Author: Gloria Chao
Genres: YA Contemporary
Goodreads
An incisive, laugh-out-loud contemporary debut about a Taiwanese-American teen whose parents want her to be a doctor and marry a Taiwanese Ivy Leaguer despite her squeamishness with germs and crush on a Japanese classmate.

At seventeen, Mei should be in high school, but skipping fourth grade was part of her parents' master plan. Now a freshman at MIT, she is on track to fulfill the rest of this predetermined future: become a doctor, marry a preapproved Taiwanese Ivy Leaguer, produce a litter of babies.

With everything her parents have sacrificed to make her cushy life a reality, Mei can't bring herself to tell them the truth–that she (1) hates germs, (2) falls asleep in biology lectures, and (3) has a crush on her classmate Darren Takahashi, who is decidedly not Taiwanese.

But when Mei reconnects with her brother, Xing, who is estranged from the family for dating the wrong woman, Mei starts to wonder if all the secrets are truly worth it. Can she find a way to be herself, whoever that is, before her web of lies unravels?
When I started American Panda I thought it was going to be an incredibly cute and fluffy book. It wasn't, not really, but it was a thousand times better because of it.
I absolutely adored Mei's voice, and I loved being able to spend some time in her head. She's incredibly bright, funny, intelligent and caring, and so relatable at times. Especially when it came to her germophobia, or her hatred towards Biology.
The character development that Mei goes through is astounding, and made me love her even more. Mei definitely has some prejudices towards a few people, but she works through them, which was wonderful to see.
You could also really see the growth Mei goes through in her relationships with people. Like the one with her roommate and the one with the love interest, but most of all in the relationship with her parents. The latter was definitely the most difficult to read about, and the most heart-wrenching, but you could really see Mei change the most in this relationship, which was great to see.
The balance between heavy and light stuff in the book was incredibly well done. The book dealt with very hard and important topics, which were incredibly difficult to read about, but it never got to a point where I had to put the book down and take a breather, because there would always be a cute/fluffy/funny scene following it. At times I still had tears streaming down my face from a previous scene, while laughing out loud at the scene I was currently reading.
The cute/fluffy/funny scenes that the book had were so, so good. Like I mentioned before, I laughed out loud a couple of times, which usually doesn't happen while I'm reading books. And the romance? SO CUTE. There's also a couple of scenes which involve dancing, a thing Mei loves to do, and I couldn't stop smiling while reading them.
It's not my place to say anything about the way the book deals with the cultural elements, but I've seen a couple of #owvoices reviewers saying that it's amazing. I'd definitely recommend you checking out some #ownvoices reviews before (or after) you read the book.
All in all, this book was absolutely wonderful and far exceeded my expectations. I would definitely recommend you picking it up once it comes out, because you certainly won't regret it. I'm 100% sure that this is one of the best contemporaries of the year.