Hi everyone! I'm currently thinking about what to tell you all about my September, but I honestly have no idea what to say. The past month felt incredibly busy, but looking back at it I have no idea what I actually did.
I started school again, which was something. I'm currently taking math and chemistry classes, and I'm also studying sign language. The latter is a lot of fun, but the first two are not. I'm not good with numbers at all, and having to do it all by myself causes a lot of frustrations.
I've also done quite a few things exposure therapy wise, like visiting a bookstore half an hour away from me and visiting the forest, and I really hope I'll be able to continue doing that this month. I'm honestly quite excited about October in general, because I have quite a few books on my TBR that I'm super excited about. But first, let's take a look at which books I read the past month.
Betty Before X by Ilyasah Shabazz – This was both heartbreaking and beautiful. I loved learning a bit more about such an important, incredible woman that I didn't know much about before.
P.S. I Still Love You by Jenny Han – After rereading this, I can now confirm that John Ambrose McClaren is still my favorite.
Marcus Vega Doesn't Speak Spanish by Pablo Cartaya – I absolutely loved the family relationships and the descriptions in this book.
Harbor Me by Jacqueline Woodson – I listened to the audiobook of this one and it completely blew me away. It's such a short novel and it still had me crying multiple times.
Brown Girl Dreaming by Jacqueline Woodson – This book really confirmed the fact that Jacqueline Woodson is now one of my new favorite authors, and I have to read every book she's written.
Under a Painted Sky by Stacey Lee – This book is so different from what I normally read, but I ended up loving it so much!
The Bigfoot Files by Lindsay Eagar – I expected this to be a cute and whimsical book, but it ended up being quite dark and heavy. But I very much enjoyed it nonetheless. Full review here.
Solo by Kwame Alexander – The audiobook of Solo feels very unique because it includes music and songs, and that made this reading experience very special.
The Seven Husbands of Evelyn Hugo by Taylor Jenkins Reid – Everyone keeps talking about how good this book is so I wanted to try it for myself and… they're right.
This Is What It Feels Like by Rebecca Barrow – I finished this book a few hours ago and I can't stop thinking about it. It was absolutely incredible. Girl bands, a queer black girl mc, a teen mom mc, a recovering alcoholic mc… it was everything.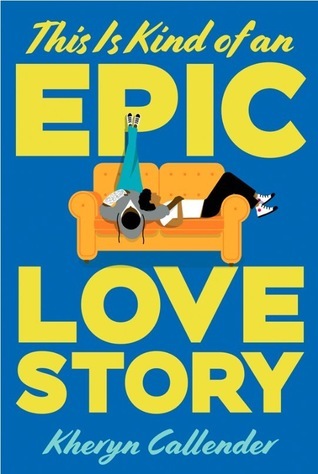 Usually I always read at least two books at the same time, but This Is Kind Of An Epic Love Story by Kheryn Callender is the only book I'm currently reading, and I'm liking it a lot! I really can't wait to continue reading it later tonight!
I'm also pretty excited to pick up a new book as well. I'm currently in that type of reading mood where every single book looks great, and I want to read all the things. And I love it.