Hi everyone! I was randomly scrolling through my drafts today searching for blog posts I hadn't finished yet when I found this post. I had already finished writing it but I never got around to posting it for some reason. But better late than never, right?
Anyway, I was tagged in the Blog All Day, Meme All Night tag by Em from runawaywithdreamthieves  (thank you so much!) and I had so much fun writing this because I love both memes and books. Who doesn't? SO, let's dive into the questions!
Yeet – which book would you yeet out of existence?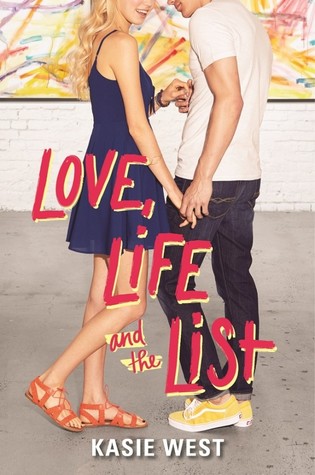 Love, Life and the List by Kasie West
Love, Life and the List isn't a book that's incredibly horrible persé. Honestly, it is quite a fun contemporary, but one of the elements of this book hurt me so much that I literally had a panic attack because of this book: the agoraphobic mother. The mother is struggling so so much and the daughter can't stop focusing on how it sucks that her mother didn't come to her gallery opening or something. Your mother was having a horrible panic attack, you come home and find her exhausted and crying, and all you can think about is yourself? Really?
I'm not even joking when I said that this book made me scared of having kids someday because I'm agoraphobic and what if my kids will hate me because of that. And yes, representation is incredibly important, but is it really good representation when the people you're representing feel horrible about themselves after reading your book?
Crying Kim K – which book gives you a lot of feelings?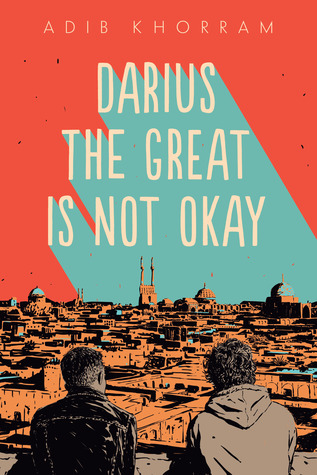 Darius the Great is Not Okay by Adib Khorram
This book y'all, THIS BOOK. I adored this book so much while I was reading it, but when I came to the end… I was SOBBING. I cry a lot during books, but I don't often cry this much. There was just a conversation that made me feel a lot of things and hit me really hard and… I just love this book a lot.
America, Explain – favourite book set outside of the US?
Want by Cindy Pon
I read quite a few books that aren't set in the US, but quite a few of them either take place in a fantasy world or the characters are in the US at some point, but I didn't want to include those because that feels like cheating. Luckily Want is entirely set in Taipei, and it's an absolutely amazing book. I really can't wait for the sequel, which should come out soon-ish.
RIP Vine – saddest character death?

Never Fade by Alexandra Bracken
I don't tend to read books in which characters die because I get triggered by that quite easily and I try to avoid it as much as possible, but there is a character death in Never Fade which I still remember quite clearly even though it's been a few years since I read this book. I won't name the character but… I definitely had a panic attack over it because it came out of nowhere and, you know, triggers. I cried a lot.
What Are Those? – book that left you confused?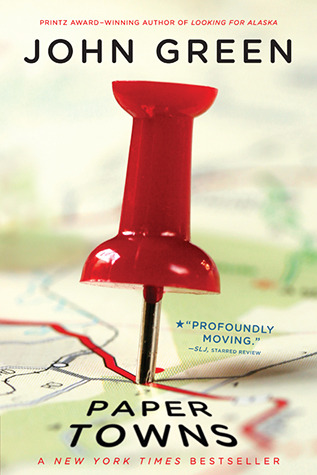 Paper Towns by John Green
Does every single book I've ever read for Dutch class count? Because I didn't understand any of them. No? Well, then let's go with Paper Towns because I'm still not exactly sure what this book was. What was that plot? What were those characters? I just… It felt very fake deep and I didn't like it at all.
Big Dick Energy – favourite character with BDE?
The Way You Make Me Feel by Maurene Goo
I thought so long and hard (I probably shouldn't say this while answering a question about BDE but let's just ignore that) about this question because I honestly couldn't think of any characters at first. When I think of BDE I think of characters like Rosa Diaz, super strong badass girls who own an axe, and I haven't read about many characters like that. But then I remembered that Clara from The Way You Make Me Feel totally has BDE. How could I forget?? I love her.
I Won't Hesitate Bitch – favourite book with a morally grey character?
The Speaker by Traci Chee
I honestly don't often read books with morally grey characters so this might be a bit of a stretch, but I definitely feel like Archer is a bit of a morally grey character and I just love this series a lot and will take every chance I can get to talk about it.
Move, I'm Gay – favourite book with a queer romance?
Let's Talk About Love by Claire Kann
This question was so hard for me to answer because I read quite a lot of queer books, so other options for this could've been Timekeeper by Tara Sim, The Brightsiders by Jen Wilde, Not Your Villain by CB Lee, The Summer of Jordi Perez by Amy Spalding, Drum Roll, Please by Lisa Jenn Bigelow and honestly, a lot more. I decided to go with Let's Talk About Love though, because the main character is asexual and biromantic, and the romance is just the most adorable thing I've ever read. I really want to reread it soon.
Street Smarts – favourite book featuring a protagonist whose strength is their intelligence?
Dare Mighty Things by Heather Kaczynksi
Dare Mighty Things is a book I don't see a lot of people talk about, but it's absolutely incredible. And so is the main character Cassandra Gupta. The book is about a competition between teens to see who is the best and is allowed to go to space, and Cassandra is probably one of the smartest people I've ever read about.
Alexa, Play Despacito – character death you were happy about?
I don't really have an answer for this one… oops. I just tend to avoid books in which someone dies, I can't handle that very well.
Then Perish – a book you DNFd?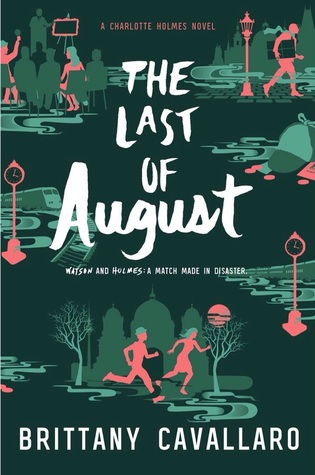 The Last of August by Brittany Cavallaro
I'm a big fan of DNF'ing books. I don't do it too often, but when I truly don't care about the book I just don't get why I would continue it. There's so many other books I could read! The Last of August is a book I had high hopes for because 1) I love Sherlock retellings, and 2) I quite enjoyed the first book, but I ended up not liking it at all. I didn't like the fact that there was a romance between Sherlock and Watson at all, Watson kept being super whiny about the fact that Sherlock didn't want to touch him because she had been raped before (this frustrated me so much WHAT) and I just didn't care for the plot at all.
Kermit Sipping Tea – a book that made a statement?
To Be Honest by Maggie Ann Martin
This book has a fat main character, a fat person on the cover, and has brilliant quotes like "Newsflash: fat is not a bad word". We just see so much fatphobia and so little fat representation in the media, and having a book like this out there is definitely a statement. And I love it.
Same hat – the character you relate to the most?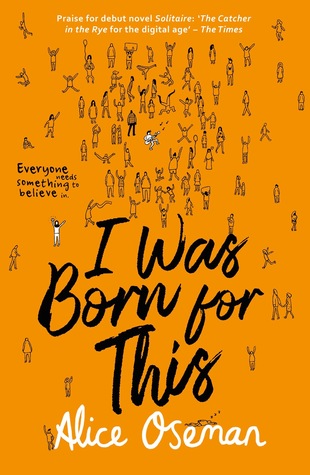 I Was Born for This by Alice Oseman
I see this question being asked quite often and I honestly never really know how to answer this. The thing is that I quite often see parts of myself in a character, but I never really think "Oh, this character is just like me!". But when it comes to Jimmy Kaga-Ricci it's a little different because I could relate to his anxiety and panic attacks so so much. It was the first time I really felt seen in that aspect of my life.
So, those were all of the questions! I know I'm suppossed to tag someone at the end of tags (I mean, that's the whole point of a tag, right?) but it always gives me anxiety so I'm just not going to do it. But if you liked this tag, then please feel free to do it, too! I'd love to see your answers.