Hi everyone! If you've been following my blog you might know that I'm a complete sucker for middle grade books. I might write a post on why I love middle grade so much another day, but today I want to share some of the middle grade books that I've read recently and absolutely loved with you. So this is going to be a bit of a recommendations/mini reviews post, and I'm incredibly excited about it because I can't wait to share these books with you.
The Science of Breakable Things by Tae Keller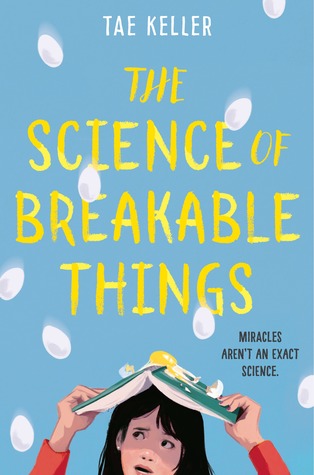 The Science of Breakable Things was a very hard book to read. It's about a girl, Natalie, who's mom has depression. She tries very hard to understand her mom and to help her, but she doesn't always get it right. As someone who deals with mental health issues herself, the things that Natalie sometimes thinks about her mom are definitely painful to read about, but also very understandable things for a girl her age to think.
This book is absolutely incredible. It made me cry multiple times, it made me laugh, and it has such an incredible message. I never expected a middle grade book to deal with depression and mental health in such a touching and sensitive way, which might have been a little naive of me. I just want to push this book into the hands of everyone I know, because it deserves all the love and attention. Lees verder →